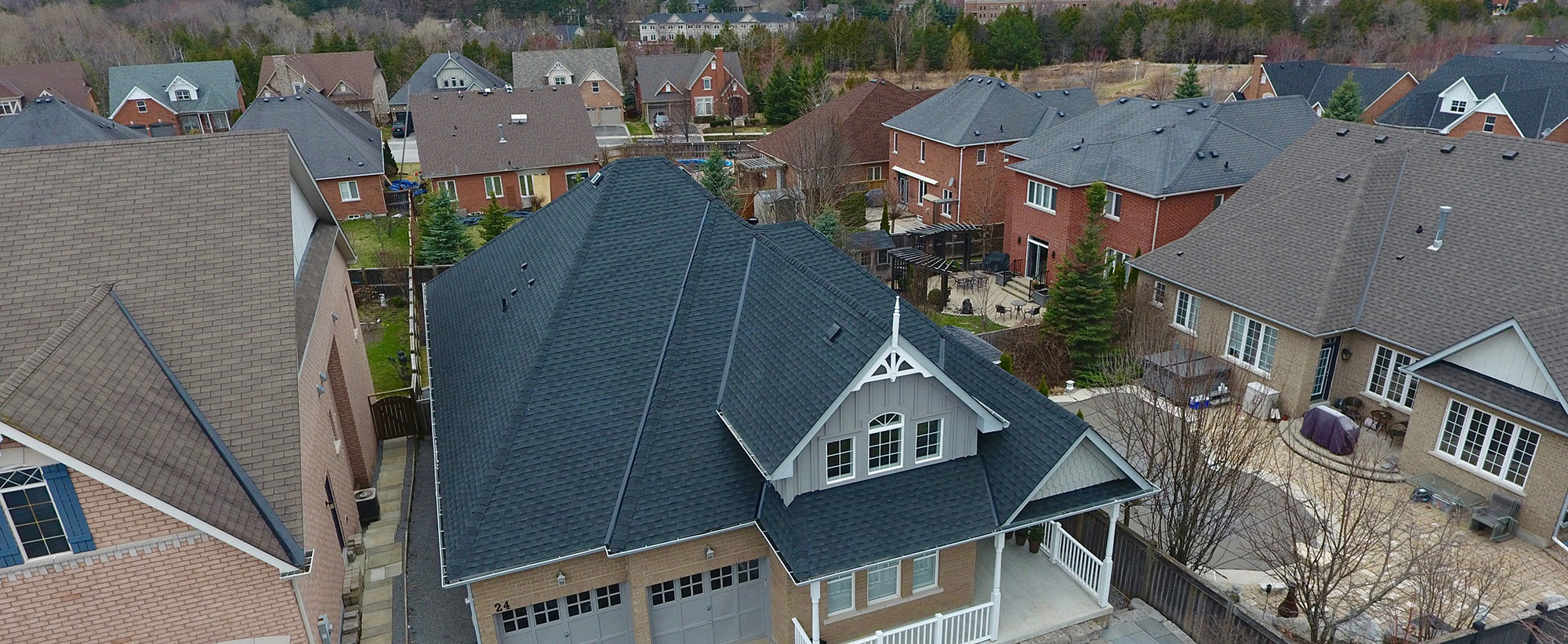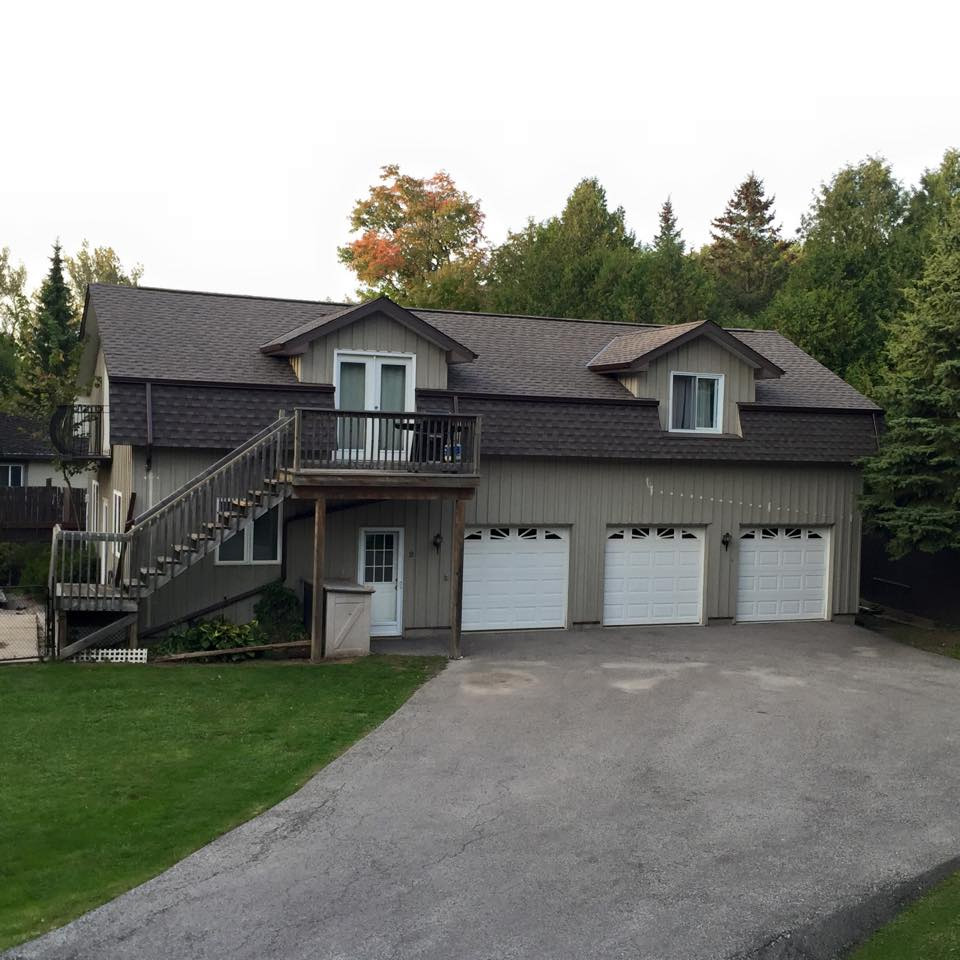 Shingle Roofing
Asphalt Shingle Roofing is the most popular roofing application for single family homes throughout Ontario and the GTA. Vargas Roofing offers a wide variety of colours with different types of architectural shingles while always using the best available resources. The installation of a roof is a complex job, and when left to professionals, shingle roofing is a long lasting and resilient application. Vargas Roofing are certified contractors, therefore you can rest assured that Vargas Roofing are your shingle installation experts!
Once you have scheduled your project, we will help you choose from a wide variety of GAF shingles, finding the best option for you. Our experienced and professional roofers will work efficiently to complete your new roof!
Why do we use a system approach to your roof?
We want our homeowners to have the ability to receive a manufacturing warranty for a non-prorated 50 years for any component of the system. It is important to us to ensure that we are protecting your home to the best of our ability and that we are using the highest quality material and the most trusted roofing installation techniques.
Metal Roofing
Looking to do something a little different? Metal roofing is a great alternative! Not only are metal roofs durable, long-lasting and aesthetically pleasing, they also come in many varieties and colours!
A metal roof is the perfect way to add an accent on porches, sunrooms, etc. all while increasing the value of your home.
For a closer look: https://www.metstar.com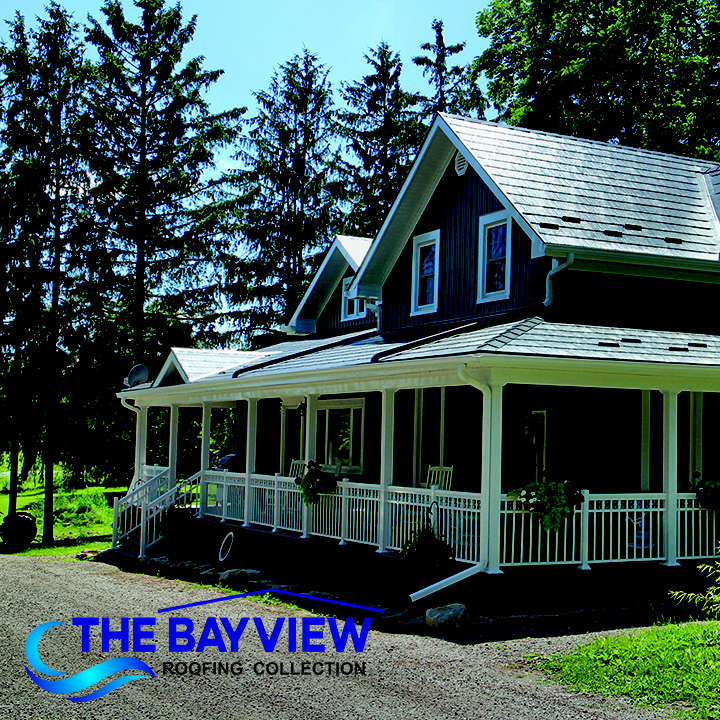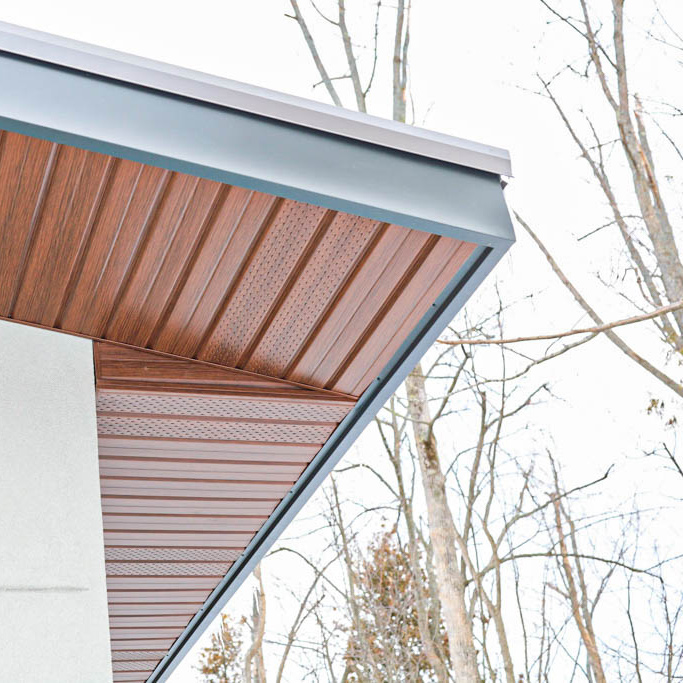 Eavestroughs, Soffit and Fascia
From eavestrough replacement to leaf guard system installation, Custom Seamless Eavestrough is always ready to improve the functionality and look of your home. An exterior update of soffit and fascia can increase curb appeal and transform your home to the look you have always wanted.
5"/6" Eavestrough
Rainware projects, including eavestrough, elbows and downpipes, and all the accessories needed for your home trough system custom made on-site.
• Installation helps drain rainwater towards the downpipes
• Inside hem provides a more secure hold for eavestrough hangers
• K-Style – 5"
• Run to custom lengths
• Thickness - .025"
• Paint specs (thickness) - 8mils paint thickness
• Aluminum 3" X 3" X 3m downspouts and elbows
Quad 4 Vented and non-vented Aluminum Soffit. And D6 Delux Aluminum Fascia ribbed or flat are custom built for your home.
Skylights and Suntunnels
Adding light to your home deck and curb mounted fixed skylight or suntunnels are perfect for bringing the sunshine in. By installing in areas such as hallways, stairwells, and other closed-in, dark spaces areas can be transformed with light and sky views.
Vargas Family Roofing are Velux trained professionals, who can help you decide the best way to get a bright, airy and healthy. Velux has a variety of skylights and suntunnels designed to meet all of your sunshine needs.
Vargas Family Roofing not only has the expertise of installation but can work with you to determine what products will suit your needs.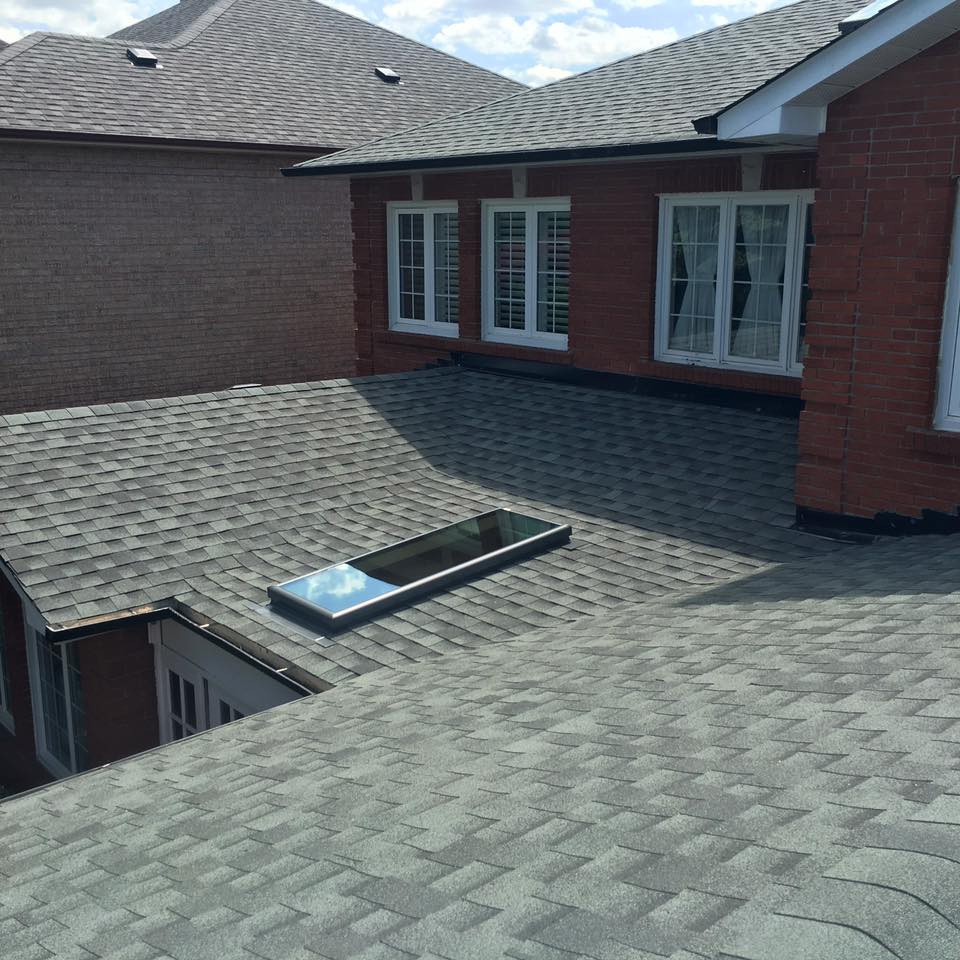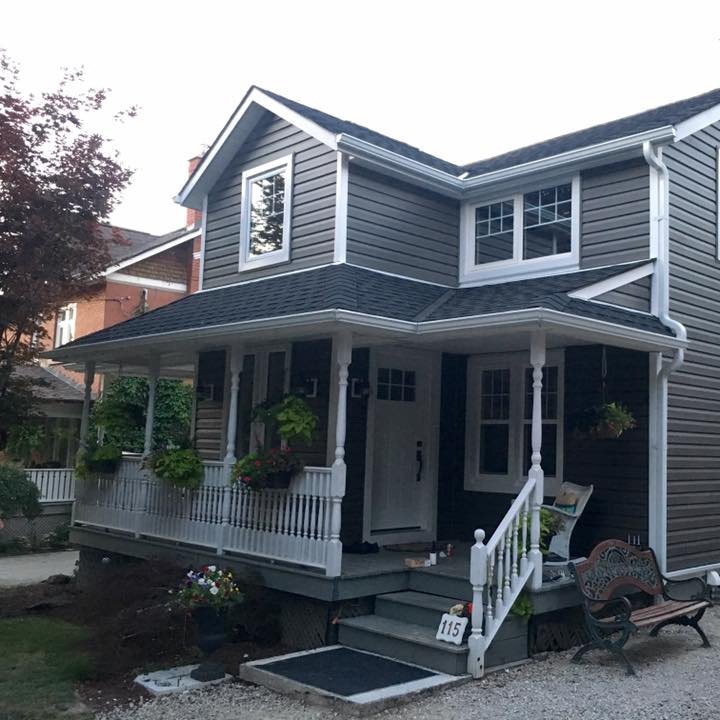 Siding
Working with local suppliers Vargas Family Roofing installs specialty and vinyl siding.
Changing the look and colour of your siding can change the overall look of your home. We work with you to determine the best type of siding and review all of the colour options available.